SUCCESSFULLY TRANSITIONING MANAGED SERVICES PROVIDERS TO TOTAL SERVICE PROVIDERS THROUGH A CLOUD FIRST STRATEGY
WHAT IS CLARITY CHANNEL ADVISORY GROUP?
The Clarity Channel Advisory Group (CCAG) is dedicated to transitioning managed services providers (MSPs) to Total Service Providers (TSPs) via a cloud first strategy. For MSPs to survive and prosper in the years to come, they must transform their business to accommodate SMBs who are moving to web-based applications and eliminating the need for on-premise servers. CCAG will provide members a clear path to increasing recurring revenue, reducing operating costs and improving profit margins in an ever-changing and challenging competitive environment.
EVOLUTION OF THE SERVICE PROVIDER
The IT industry association CompTIA found nearly 8 in 10 executives said they need better real-time analytics and improvement in converting data into actionable intelligence, and MSPs that capitalize on the growing demand for big data and analytics solutions could boost their revenues quickly.
HOW IS CCAG DIFFERENT FROM MSP PEER GROUPS?
Traditional MSP peer groups provide minimal expert guidance. The legacy managed services model of monitoring and maintaining on-premise servers is unsustainable long term. MSPs must change the economics of their business. CCAG can provide specific expert guidance to make this essential transition. CCAG gives its members a dedicated expert (Clarity Advisor) to guide a weekly "Transformation Call". The "Transformation Call "provides proven content to increase sales and drives operational changes that promote efficiency in the new cloud economy. The Clarity Advisor will provide content that will facilitate positive change in each members business. The collective group learns from the Advisor as well as from the group as members share transformative experiences.
Perhaps the biggest difference with CCAG is the platform we have developed to effectively and efficiently walk each CCAG member through the transformation process. Industry experts taut the need for MSPs to become more "consultative", yet none are showing MSPs how to do it in an effective manner. CCAG has developed a software platform that compiles all the important business metrics from the MSPs end-client's environment. The cloud based Clarity Intelligence Platform (CIP) presents the MSP with a business intelligence dashboard for every one of their clients in the program. CCAG teaches its members how to present these business metrics to their clients in a Monthly Business Review (MBR). The MRB is an opportunity for the MSP to walk their client through the metrics driving their business and benchmark themselves against other like-size companies in their industry, demonstrating value far beyond what MSPs have delivered in the past. Through the MBR, the MSP can guide its clients to meaningful busines decisions to better their business.
Examples of Client Dashboard Data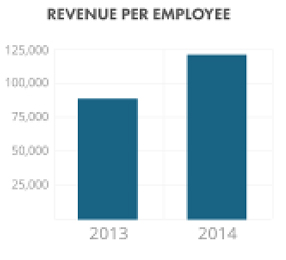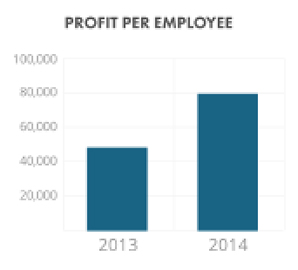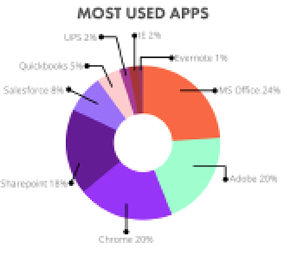 WHAT IS THE CCAG MODEL?
CCAG follows a simple but effective advisory group format. MSPs who join are placed into a group with 11 other MSPs from different geographies around North America. Each group is assigned a Clarity Advisor who will conduct a weekly "Transformation call" designed to give each MSP the knowledge, skills and abilities to become a TSP. As the Clarity Advisor provides group with content and assigns tasks each week, the group begins to transform. At the end of year one, employees can take an exam to become certified Clarity TSP Consultants and the member company will be certified as a "Clarity Total Service Provider".
In addition to the weekly Transformation Call, CCAG will hold a monthly sales webinar presented by John Barrows, the sales trainer to world's best SaaS providers, including Salesforce, Linkedin, Dropbox and Box. Every month CCAG members will have the opportunity to learn the sales secrets the top cloud providers in the world are learning to scale their business. CCAG members will also have access to all of the John Barrows sales content in the Clarity portal.
CCAG will only admit MSPs are serious about transforming their businesses, so we're limiting the total number of members we will assist in transforming to TSPs.
CCAG REQUIREMENTS AND FEES
REQUIREMENTS
Must use a PSA solution
Must use an RMM solution
FEES
$499 per month
Members who pay the full year in advance will receive one month free
WHY IS TRANSITIONING TO MORE CLOUD REVENUE IMPORTANT?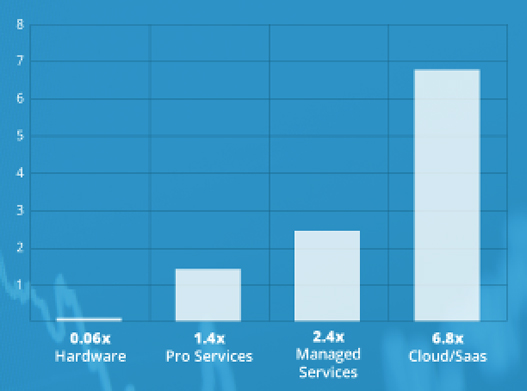 THE VALUE OF REVENUE
Because not all revenue is created equal, and the numbers speak for themselves based the "Value of Revenue" chart. Based on the acquisitions made over the last few years, it is clear that the market value's Cloud/SaaS revenue more than managed services and professional services revenue. Data provided by Oppenheimer.
RETURN ON INVESTMENT
In the worst case scenario, if a member only closes one incremental $3,000 monthly recurring client from joining CCAG at a 40% GM, then the member would have paid for the annual membership two times over. But the more likely scenario, CCAG creates a competitive advantage for the member and transforms the business forever. Bottom line, CCAG helps MSPs sell better and giv es them something better to sell.
TESTIMONIAL
"I have known and worked with Jim Lippie since I entered the MSP industry almost 10 years ago. His experience in consultative sales and delivery as president of an industry-recognized best-in-class MSP and CEO of a cloud provider gives him a unique expertise in the evolution of our industry. I would recommend Jim to anyone who is serious about evolving their business."
Michael Drake, Founder & CEO, masterIT